Looking for a career at Mountain Valley Therapy? Open positions will be listed on this page. If you are interested in applying please follow the directions for the position listed.
We are not hiring any positions at this time, sorry.
If you are interested in employment please contact Royce Woosley in Human Resources by phone at 541-962-0830 or by email at rwoosley@mountainvalleytherapy.biz for information on potential opportunities.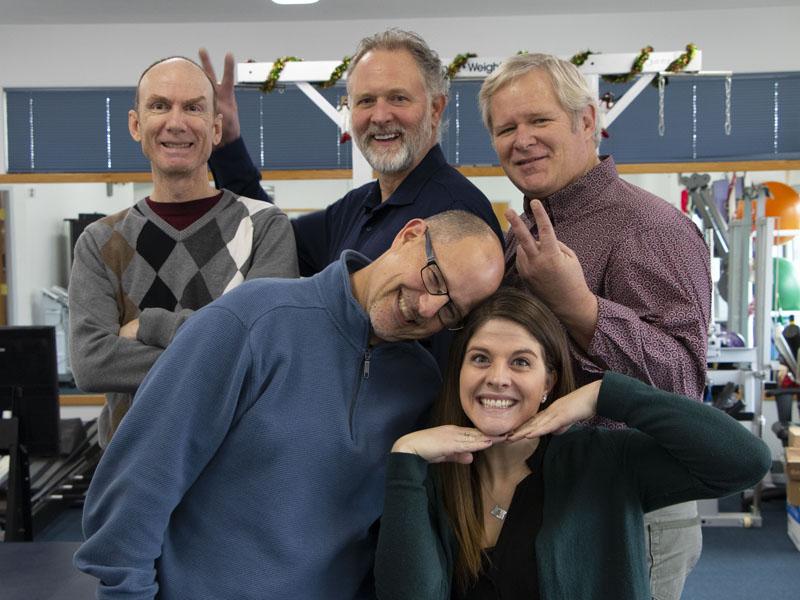 At Mountain Valley Therapy we value learning. That is why we are always excited to take on students and volunteers.
If you are a Physical Therapist (P.T.) Student or a Physical Therapist Assistant (P.T.A) Student looking for your outpatient clinic hours, please contact Royce Woosley by phone or email at 541-960-0830, rwoosley@mountainvalleytherapy.biz. We currently have both PT and PTA APTA certified Clinical Instructors (C.I.) on staff. James Gorham, PT, CEO and owner, is our Clinical instructor for PT students. With over 20 years of experience, James focuses on orthopedic treatments. Tracey Gorham, PTA is our Clinical Instructor for PTA students and also has over 20 years of experience. We enjoy helping student get their hours required for graduation and have even hired some of those students after they complete their degrees and licensing.
If you are not sure if you want to be a Physical Therapist or Physical Therapist Assistant, you are welcome to volunteer at our clinic to see if this profession is right for you. As a volunteer you can observe both Physical Therapists, Physical Therapist Assistants, Athletic Trainers, and Gym Aides to get a full, well rounded view of what life is like in an Outpatient Clinic setting. If you are interested in volunteering or observing please contact Brook Jorgensen by phone or email at 541-962-0830, bjorgen@mountainvalleytherapy.biz.
All Students, Volunteers, or Observers must go through a small orientation process which involves signing a confidentiality agreement as well as agreeing to our clinic's policies and procedures.
Keep Up With Mountain Valley News and Events
Your email is safe ❤️ . We hate SPAM as much as you!